Back
A new Czech Post's Foundation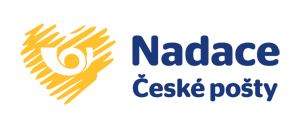 Czech Post, the largest employer in the Czech Republic, has established a new foundation as part of its social responsibility strategy. The purpose of the foundation is to help Czech Post's employees and their families in difficult life situations, natural disasters, etc., as well as in their voluntary and charitable activities. The third pillar are health-care programmes.
The Czech Post's Foundation was established on 22 December 2016. It is based on three main programmes:
"Postmen to POSTMEN" - This programme includes help provided to employees and their families (children, spouse) in difficult social and health situations, natural disasters, etc. The programme has a separate account number for contributions from postal personnel.
"Postmen by HEART" - This programme is designed to support employees in their voluntary and charitable activities. Each employee will be able to register a project and apply for a grant to develop it.
"Czech Post for HEALTH" - Czech Post has run several projects, such as "Czech Post UNITES" (Czech Post against Melanoma) or a project to support breast cancer testing and education. These projects received many domestic and international awards. The Czech Post for HEALTH programme will cover social and health-care projects in areas with a long-term history of Czech Post's involvement.